I was over the moon to be asked by Hello Charlie to work with them on this limited series for BBC Two.

Presented by Chris Packham, the series gives a voice to autistic people, asking them to explain how being autistic effects their lives. This is then distilled down into short films, written by the documentary's subjects, that use animation, motion graphics and VFX to bring their words to life.
I worked across most of the animated sequences in the show, predominantly as a compositor, but also doing some editing, grading and motion graphics. However, the majority of my time was spent on Murray's film, which I storyboarded and animated, from a concept developed by Hello Charlie and a script written by Murray himself.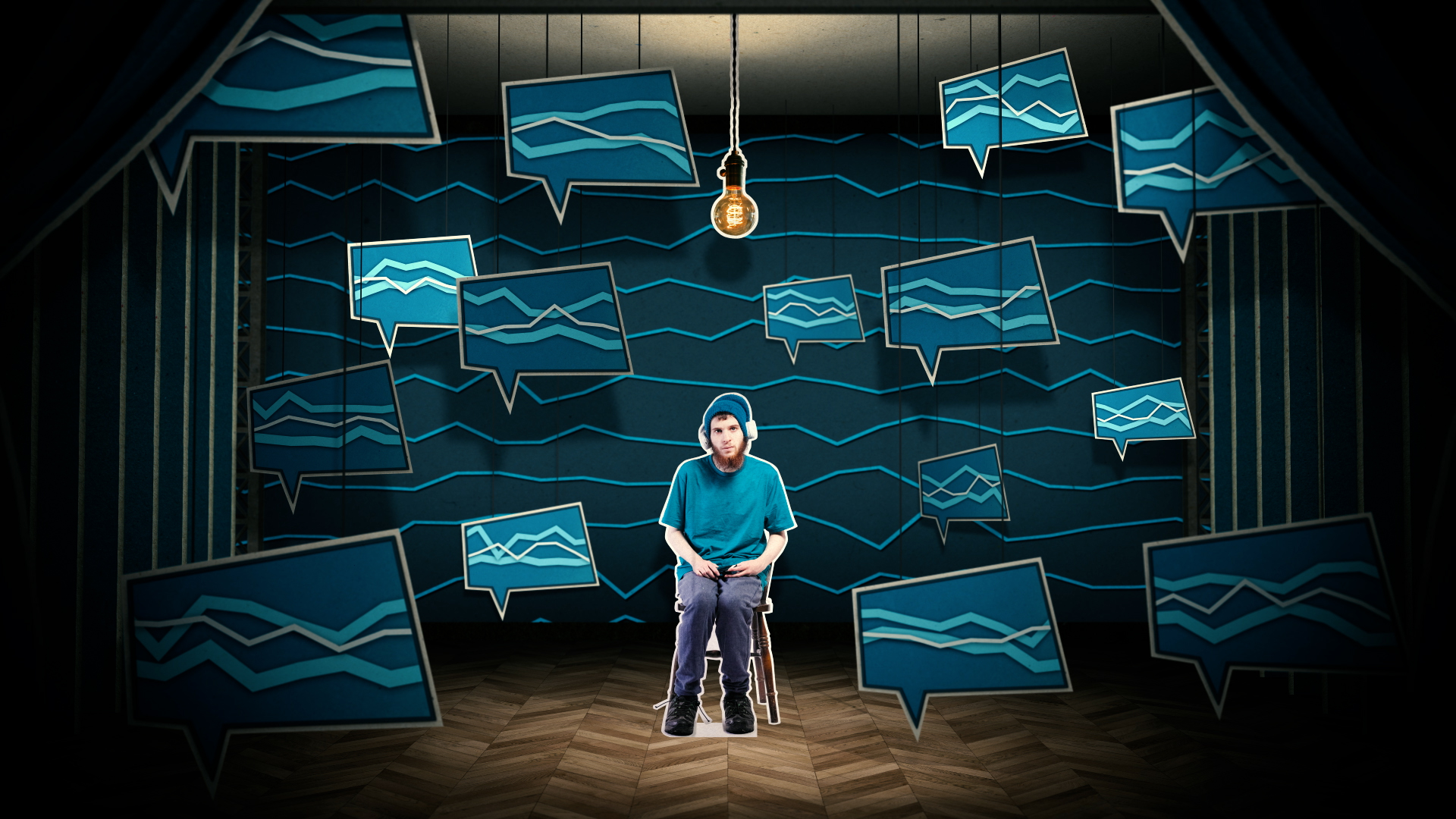 Murray's film takes place in a paper theatre, which was built and animated in After Effects using a mixture of digital photography and illustration, scanned and stock textures and even some stop-motion origami. I love using a mix of physical and digital media like this as it can really create a sense of physicality that can sometimes be absent in purely digital work.